Nissan Largo minivan designed on the Nissan Vanette platform, with a larger base and body. The name comes from the English word – large. For all the time, several generations of this series have been released. We will show the location of the Nissan Largo fuse and relay boxes, the description and purpose of the elements for cars produced in 1986, 1987, 1988, 1989, 1990, 1991, 1992, 1993, 1994, 1995, 1996 and 1997.
Due to the fact that the car was produced in various versions of the body and equipment, as well as the regions of delivery, it is not possible to provide one diagram with a description of the purpose. We will show you the most popular ones.
Passenger compartment
This box is located on the side of the steering rack behind a small box, on the back of which there is an up-to-date diagram describing the purpose of the elements.
Diagram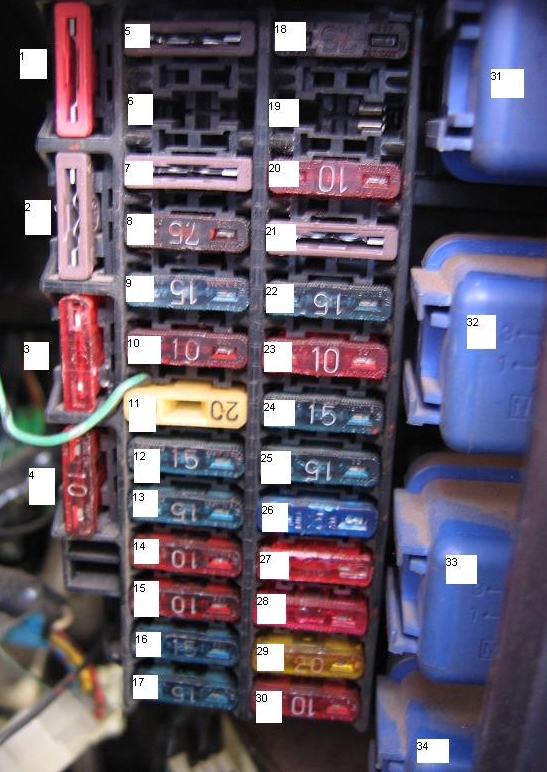 Designation
10A – Rear curtain

15A – Front curtain

10A – Radiator

10A – Stove fan

–

10A – ECU ICE

10A – Starter

7,5A – Light in the salon

15A – Stop signals

10A – Socket

15A / 20A – Cigarette lighter

15A – Front fog lamps

15A – Alarm

10A – Dimensions

10A – Turn signal signals

15A – Heated rear window

15A – Heated rear window

7,5А – Devices

–

10A – Electronic components

15A – Fuel pump

10A – Airbags

10A – Air conditioner

15A – Front heater fan

15A – Front heater fan

15A – Radio tape recorder

15A – Cigarette lighter

10A – Front wipers

20A – Rear wiper, electric mirrors

10A – Transmission
Engine compartment
There will be additional boxes with relays and fuses under the hood on the right fender near the battery.
Type 1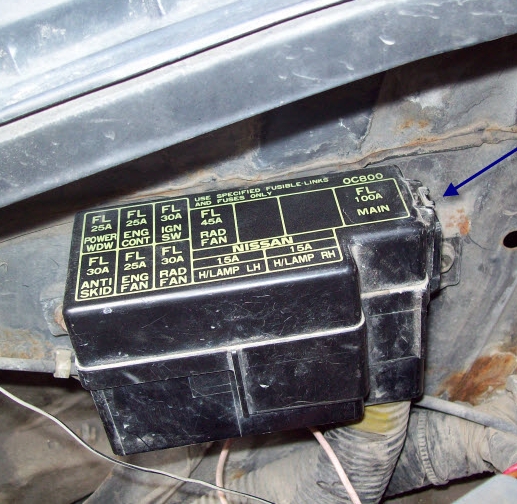 Type 2 (left-hand drive models)
The current diagram with the designation in English will be applied to the cover, as well as to the relay unit.
Diagram
Assignment
Signal relay

Air conditioner relay

Front propeller relay

Fog lamp relay

Relay dimensions

Fuel pump relay

Cooling fan relay

Cooling fan relay
The description provided does not match. Check out this  and this option.