The BMW Z4 E85, a two-seater roadster, was produced in 2002, 2003, 2004, 2005, 2006, 2007 and 2008. The E86 coupe version appeared only in 2006.These models belong to the first generation of the Z4 series. This publication covers the BMW Z4 e85 and e86 fuses and relays with a description of the purpose.
Passenger compartment fuse box
It is located in the glove box (glove compartment). Open it and release the left holder by squeezing the holder.
Lower the released protection. On the left there will be up-to-date information with a description of the fuses, in the form of paper. And on the right is the box itself.
More details in the video.
Full photo of this box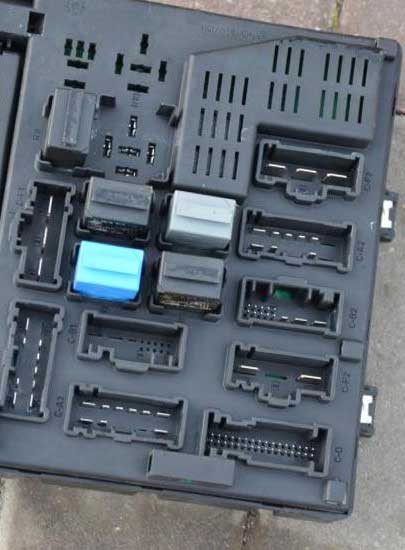 Diagram
The fuses numbered 5 and 8 are responsible for the cigarette lighter.
Dealing with the description of the remaining elements should not be difficult. For example, number 11 is responsible for the central locking, 14, 37 are responsible for the sound signal, and so on.
On the reverse side are:
rear window heating relay K13;

fuel pump relay K6301;

relay of fog lights k47;

blower relay ext.

air K6304a;

Convertible top relay 1 K18363

Convertible top relay 2 K18364

windscreen washer pump relay K5;

relay glass cleaner K36.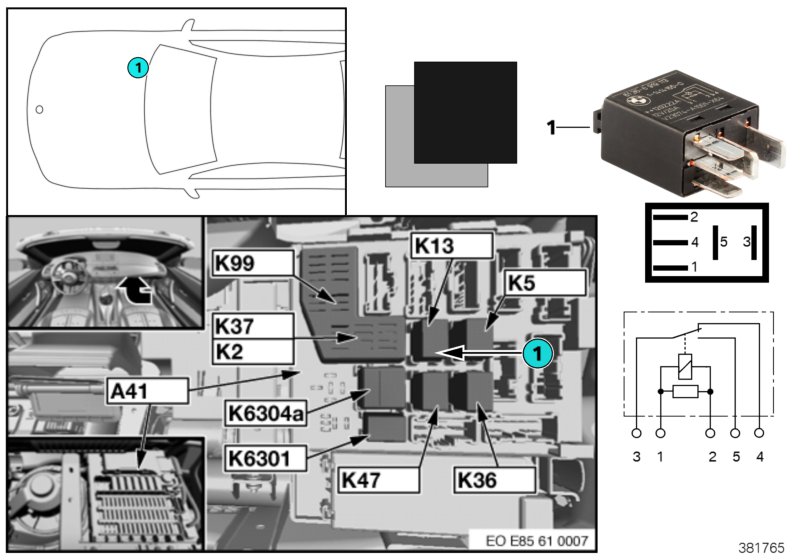 Engine compartment fuse box
There is also a relay box in the engine compartment.
Unloading relay terminal 15 K6326

Relay DME K6300

Relay for reversing lights K6325

Valve drive relay with rev.

stroke K6316