The BMW i8 is a plug-in hybrid sports car developed by BMW. The i8 was part of BMW's electrified fleet and was marketed under the BMW i sub-brand. Years of manufacture: 2014, 2015, 2016, 2017, 2018, 2019, 2020. In our post you will find a description of the fuses and relays BMW i8 with fuse box diagrams, their locations and photo examples of execution. Select the fuse responsible for the cigarette lighter.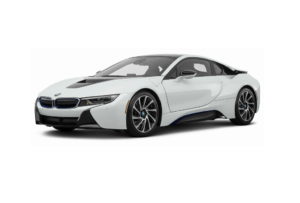 The purpose of the elements may differ from that shown and depends on the year of manufacture, the level of electrical equipment and the region where your car was delivered.
Fuse box
Inside the car, the main box with fuses and relays is installed under the instrument panel, behind the trim.
To remove it, you need to remove the mounting screws.
Location
Photo
Diagram
Check the appointment with your scheme, on the fusecard
Assignment
The cigarette lighter is powered by fuse number 65 at 20A.
If you have anything to add – write in the comments