The sixth generation of the BMW 3 Series went on sale in 2012 under the designation F30. The complete lineup includes the F30 sedan, the F31 station wagon and the F34 sloping roof model. This series was produced in 2013, 2014, 2015, 2016, 2017, 2018. We will provide information on the locations of the bmw f30 fuses and relay boxes and, in general, the electrical circuit of the bmw 30.

Engine compartment fuse box
It is located on the right side, closer to the windshield. Remove the protective cover for access.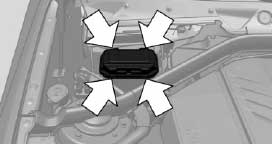 It looks like this.
Description table
Full description of the elements in the diagram at the end of the article.
Passenger compartment
Fuse and relay box is located on the A-pillar on the passenger side.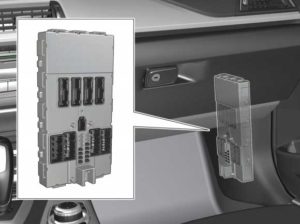 Diagram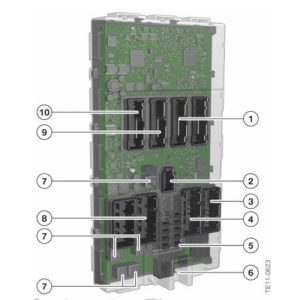 Designation
54 pin connector

12 pin connector

42 pin connector

54 pin connector

Circuit breakers

Connector (1-pin, plus terminal)

Relay

54 pin connector

54 pin connector

54 pin connector
Fuses responsible for:
steering column switch cluster (SZL)

driver assistance systems control panel

lighting control panel

LED headlight driver module

rear electronic module (REM)

OBD II connector, IHKA

outside door handle electronics

window lifters

central locking.
Relay :
driver's power window

front power window

central locking

headlight washers

starter

horn horn

wiper at speed 1/2.
Luggage compartment boxes
Diagram
One box is located behind the casing on the right side, near the battery.
The other is centered under the skin. More details in the video below.
Your exact fuse diagram is folded under the boot floor, inserted into a special place on the top fuse box (rolled paper). We provide one of the versions for review.
Material describing fuses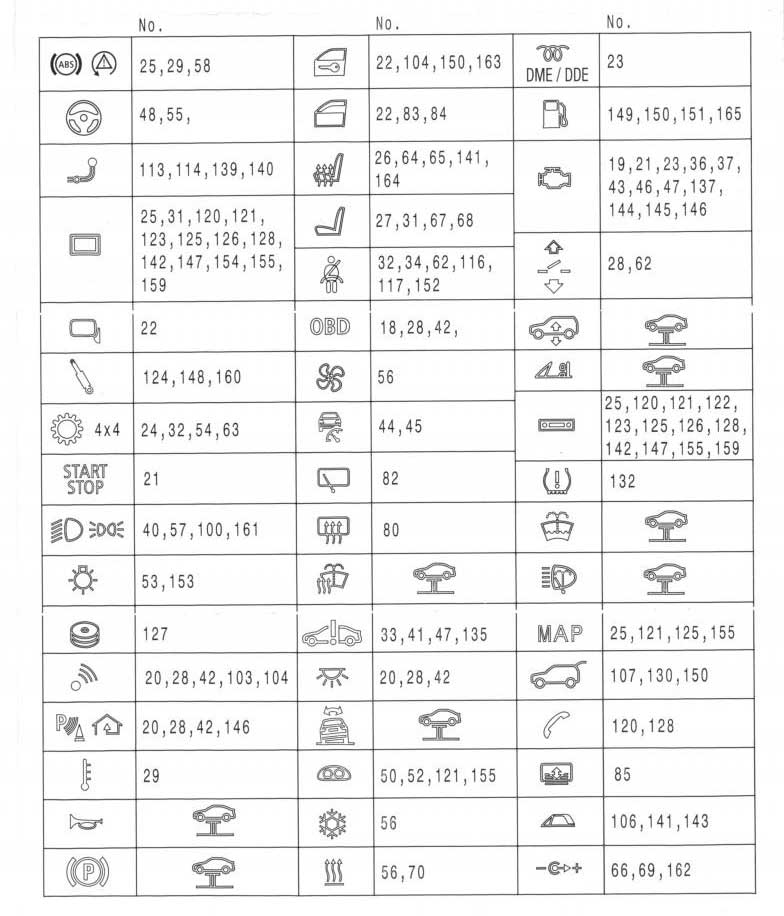 Note for the lighter respond fuse number: 66, 69, 162 . They are located in different boxes, and not in one.
Additional Information
If you have any questions with access to the presented fuse and relay box, watch this video.