The crossover BMW X6 e71 / 72 combines the best features of BMW SUVs (four-wheel drive, high ground clearance, large wheels, high-torque engine) and a coupe (strong roof slope at the rear of the car). This series was produced in 2008, 2009, 2010, 2011, 2012, 2013 and 2014. After that, the car received a restyling and is produced to this day under the body marking F16. Our publication provides general information about the BMW X6 e71 / 72 fuse boxes and relays with their description in the form of a table, as well as highlight which of them are responsible for the cigarette lighter and how to change them.
Passenger compartment fuse box
It is located under the glove compartment on the passenger side. To access, unscrew the protective screws.
Next, in the space that opens, you need to find and unscrew the green screw. It looks like this.
After that, the box itself with the fuses will go down to the bottom (it will gently fold back).
Diagram
Some relay elements are located here: heating and cleaning the rear window, front wiper relays and air suspension relays.
Table with denomination
The fuse table is a little below.
Luggage compartment fuse and relay boxes
Main box
Located on the right-hand side under the casing.
There should also be a brochure with an up-to-date description of the fuses for your vehicle. It is marked with a red arrow in the picture.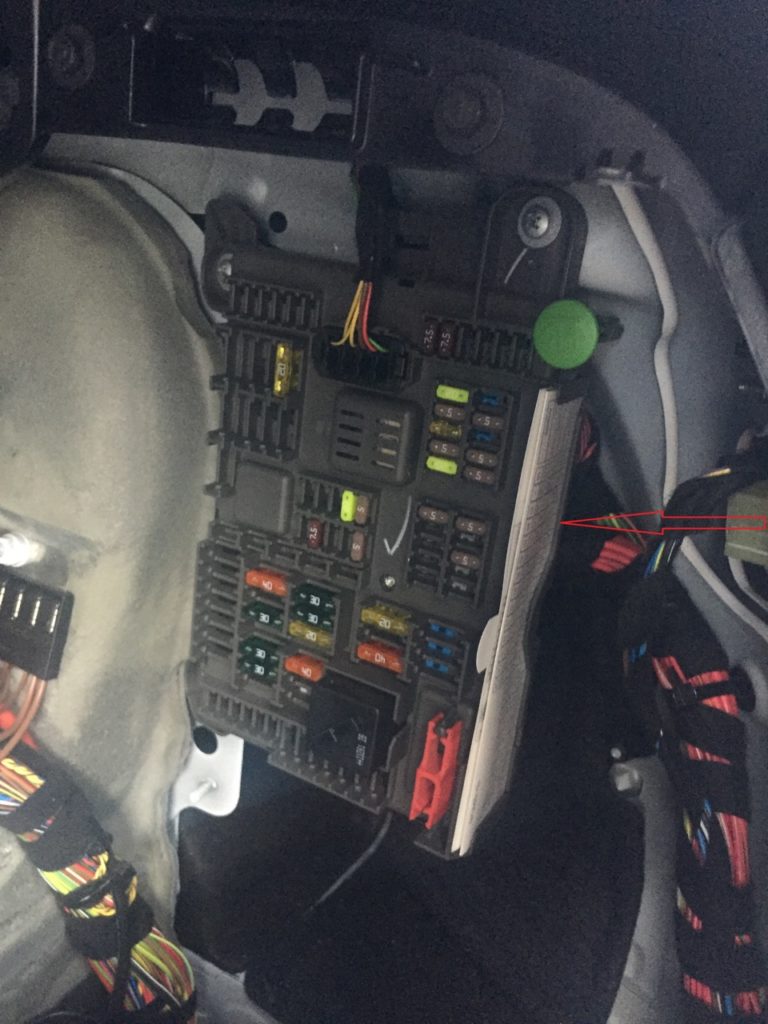 Diagram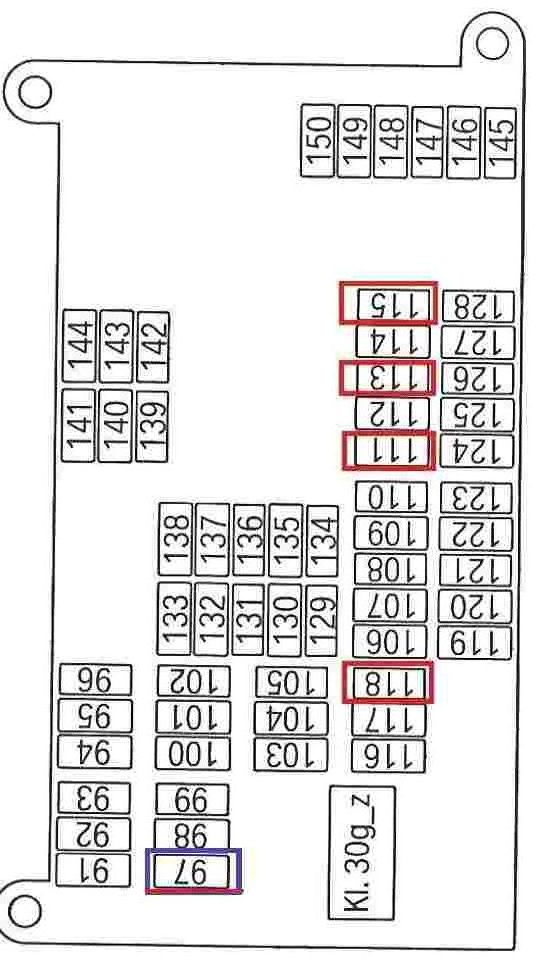 The fuses 118, 111, 113, 115 are responsible for the cigarette lighter. They are marked in red on the diagram. Placement in the photo and the diagram are the same.
On the unit itself there is a terminal 30G relay. Some relays can also be located near the box, such as the unloading relay for terminal 15 K9.
Assignment
Dealing with her is quite simple. For example, fuses 110 and 136 are responsible for the phone, 16 for adjusting the side mirrors, 10, 39 for starting and stopping, etc.
Fuses on the battery cover
In the cover on the battery there is a group of fuses – the battery power distributor.
Engine compartment fuse box
There is another box on the right in the assembly compartment. Its performance depends on the year of manufacture and vehicle equipment.