The third generation of the popular BMW X5 F15 was introduced in 2013. This series was produced in 2014, 2015, 2016, 2017, 2018 and to the present. The general structure of the location of fuses, relays and other electrical circuits is largely the same as the previous e70 model. But the F15 also added new elements. In this material, we present general information about the Bmw X5 F15 relay and fuse boxes with a description of the locations and box diagrams.
Passenger compartment
Main fuse box
It is located in the front passenger's leg area under the glove compartment. To access, unscrew the fastening elements of the cover.
Diagram
The fuse table is a little below.
Electronic control unit
This element is attached to the A-pillar near the passenger's feet and is covered by the interior trim.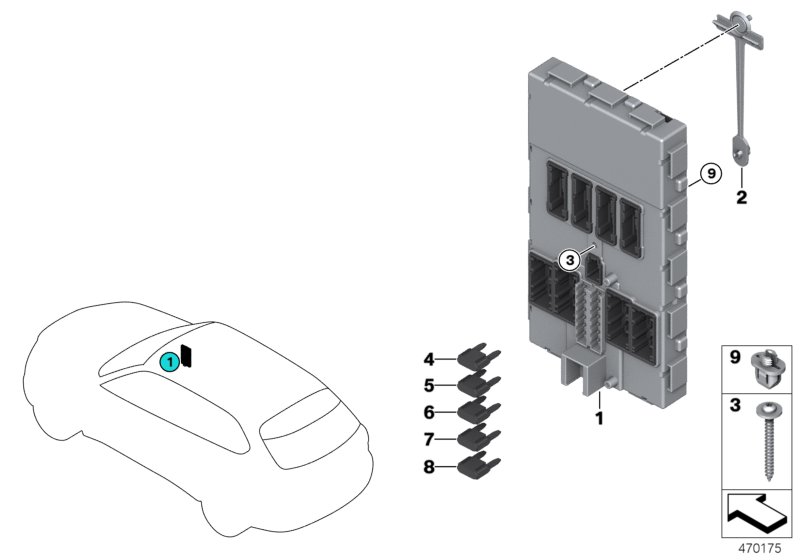 The fuse group is in the center.
Diagram with a description of the hired
In this video you can see how to get to this module using the example of a right-hand x5.
Luggage compartment
Trunk fuse box
It is located on the right-hand side under the skin.
Diagram
Table with general designation of fuses
It's not difficult to figure it out. For example, fuse 13 is responsible for the sound signal, for the phone – 25, 128, for heated rear window – 5, heated seats – 26, 65, 64, 164, 166 and so on.
The fuses 36, 37, 143, 162 are responsible for the cigarette lighter. See the diagrams for their location.
Relay elements are located next to the box. For example, air suspension and refrigerator relays (if equipped in a car).
Battery fuses
High power fuses are built into the battery cover to protect all circuits.
Engine compartment
On the right, in the assembly compartment, there is another box with fuses and relays.
DDE engine relay K6 and box diagram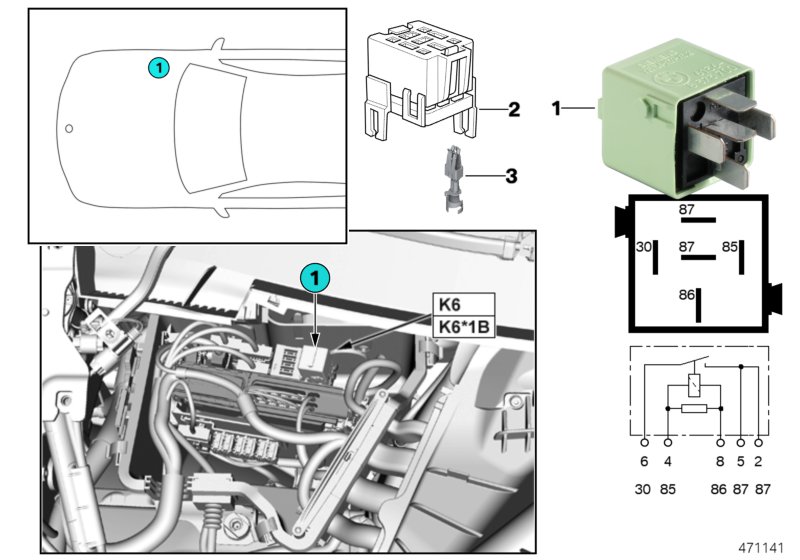 Anything to add? We will be glad to receive your comments.