This 6 series BMW, in the back of the E63, belongs to the business class coupe series. This car was produced in 2004, 2005, 2006, 2007, 2008, 2009, 2010 and 2011. There are two main fuse boxes in this series. We suggest that you familiarize yourself with a detailed description of the bmw e63 relay and fuse box diagrams .
Passenger compartment
Fuse box is located in the glove box (glove compartment). For access, the protective cover must be removed. To do this, on the back of it you need to find a button, press and pull up (Press the lock and open the lid).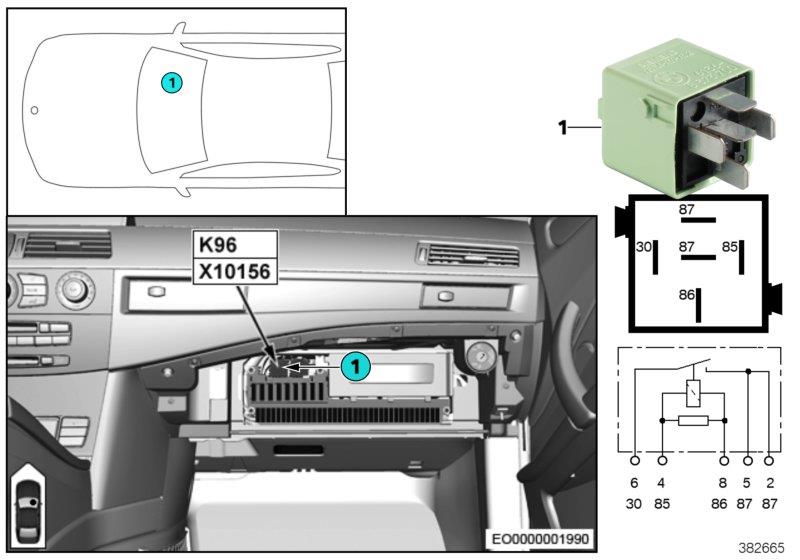 Real photo of the fuse box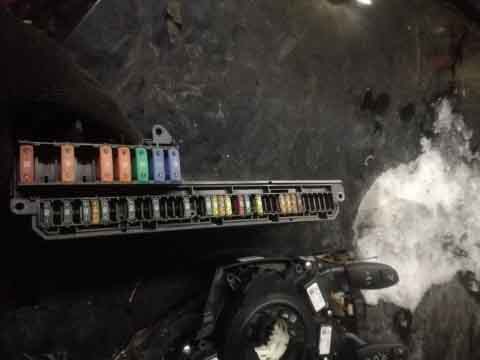 Table with the arrangement of elements
Fuse description table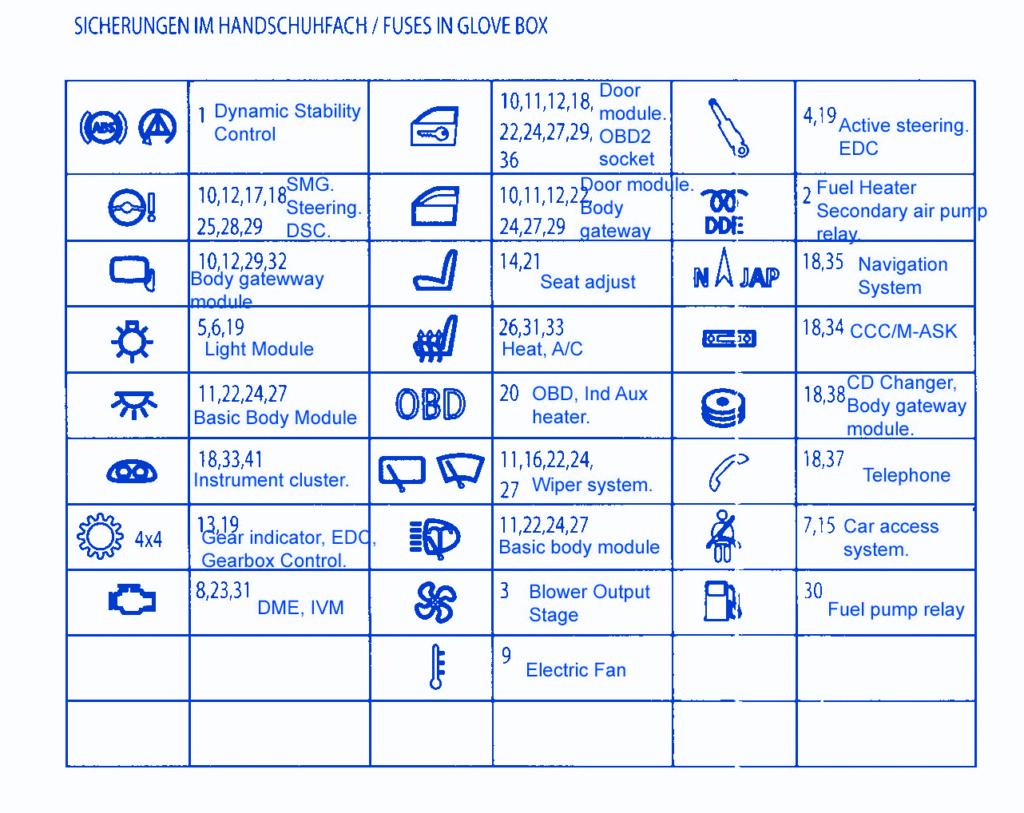 Dynamic stability control

SMG Steering DSC

Chassis gateway module

Light module

Main body module

Instrument cluster

Gear Shift Indicator, EDC, Transmission Control

DME, IVM

Door module, OBD2 socket

Door module, body sluice

Seat adjustment

Heat, air conditioning

OBD, Ind Aux, Heater

Wiper system

Main body module

Fan power output

Electric fan

Active steering, EDC

Fuel Heater Secondary Air Pump Relay

Navigation system

CCC / M-ASK

CD changer, phone gateway module

Car access system

Fuel pump relay
For the latest information on the exact location of the fuses, see the documentation on the unit in the luggage compartment under the trim.
Luggage compartment
Fuse box is located on the right-hand side under the sheathing (protective carpet).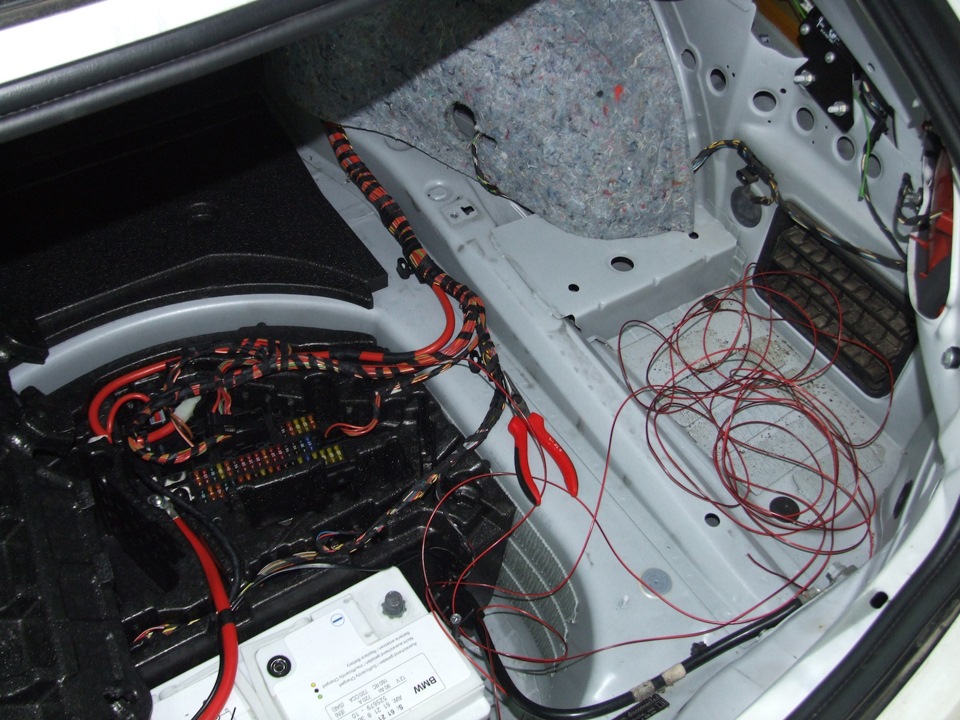 Table with designation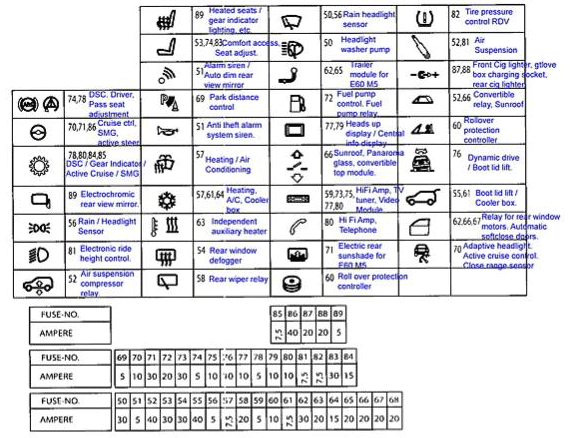 KB Relay for headlight washer system

K9 Unloading relay terminal 15

K11 Wiper relay

K8 Rear window lowering relay (convertible)

K91 Rear window wiper relay

K93 EOS relay

K96 Fuel pump relay

K126 Air suspension compressor relay

K20 Automatic closer relay

K213 Electric vacuum pump relay

K2003a Main relay of the OOE system (diesel engine)

K6304a Secondary air blower relay
Fuse numbers 87 and 88 or 61 – (20A) are responsible for the cigarette lighter. It all depends on the equipment and the year of manufacture of the car.
Another version
Additional Information
If the problem persists after replacing the fuse, there may be a problem with the vehicle's electrical system. In this video you can see how to access the electric fan control unit.