Hyundai Tiburon has been produced in 2 generations since 1996 and has been delivered worldwide. Also known as Hyundai Coupe and Hyundai Tuscani. In our material, we will show a designation of the fuses and relays of the Hyundai Tiburon Coupe with box diagrams and their locations for models produced in 2002, 2003, 2004, 2005, 2006, 2007, 2008 and 2009. Let's show the fuse responsible for the cigarette lighter.
Depending on the region of delivery, a different design of the boxes is possible, check the purpose with your diagrams.
Passenger compartment fuse box
Located under the dash on the driver's side behind the protective cover. There is also a diagnostic connector.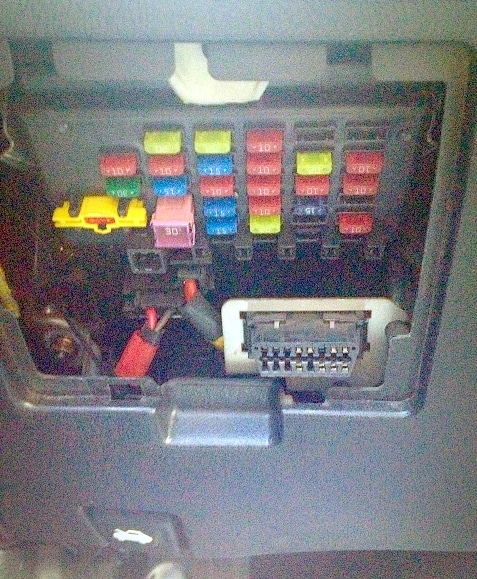 Diagram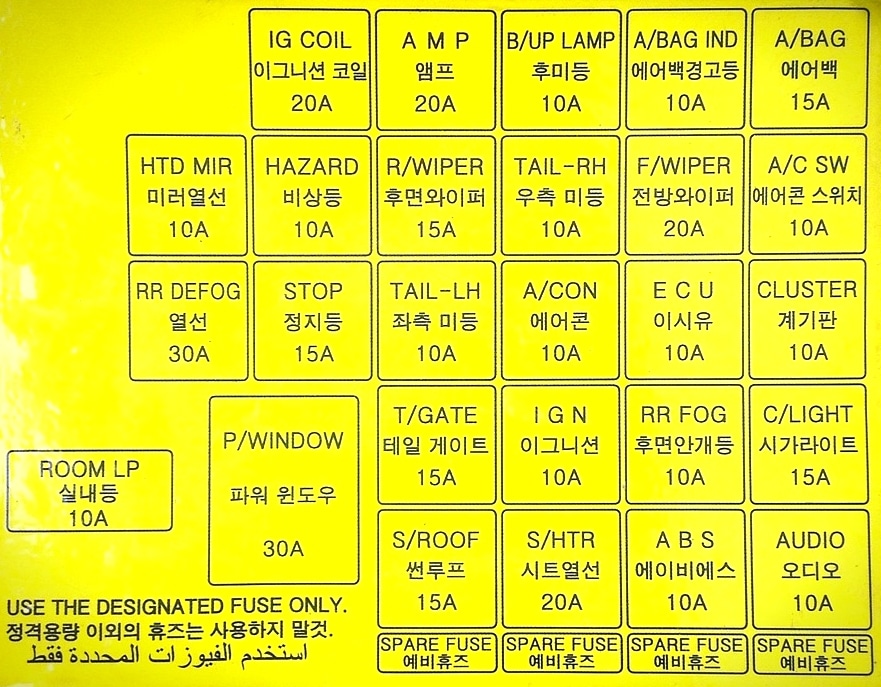 Assignment
HAZARD

10A Emergency stop warning light

R/WIPER

15A Glass rear window cleaner

TAIL-RH

10A Rear light

F/WIPER

20A Front glass wiper

A/C SW

10A Air conditioner

RR DEFOG

30A Heated rear window

STOP

15A Stop light

TAIL-LH

10A Rear light

A / CON

10A Air conditioner

ECU
10А ECM, Multi Gauge Unit, TCM
CLUSTER

10A Cluster

ROOM LP

10A Interior light, Clock, Audio

P/WINDOW

30A Glass lifter

T/GATE

15A Open door hatchback

IGN

10A A / Con Sensor, Injection

RR FOG

10A Rear fog lights

C/LIGHT

15A Cigarette lighter

S/ROOF

15A Luke

S/HTR

20A Heated seat

SECTION

10A ABS.

TCS

AUDIO

10A Audio, Clock
The cigarette lighter fuse is designated C / LIGHT.
Engine compartment fuse box
Located on the left side of the engine compartment next to the battery.
Photo for an example of execution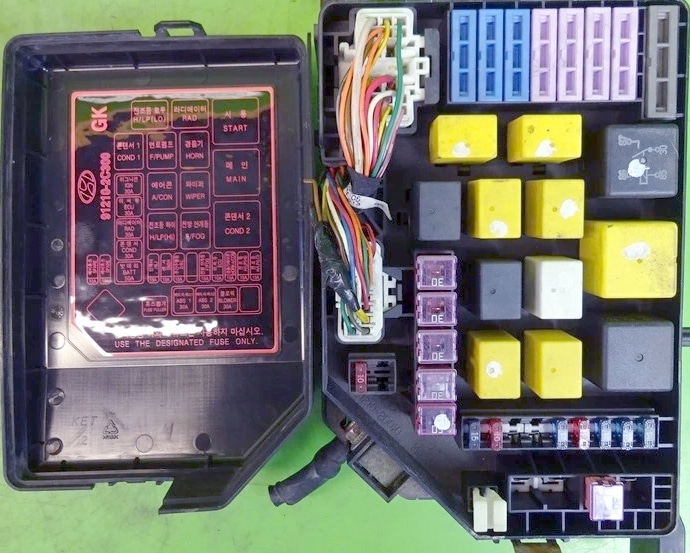 Diafram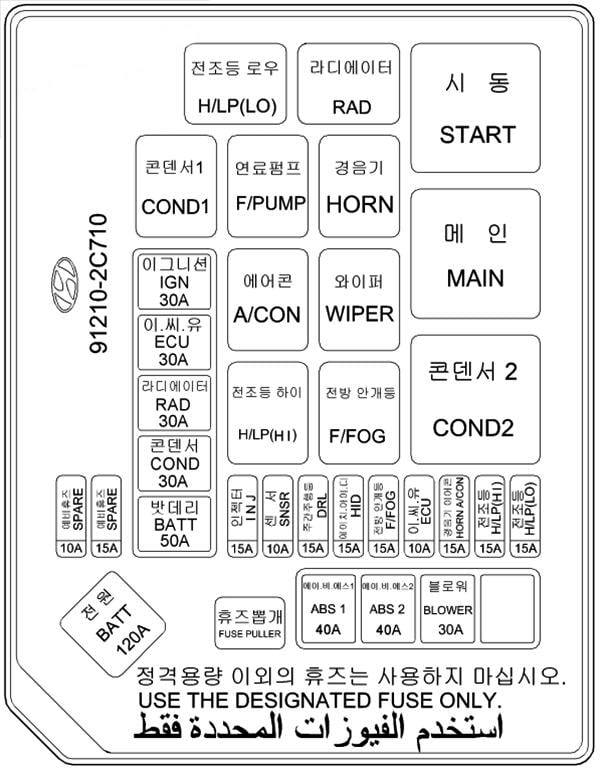 Appointment
| | |
| --- | --- |
| BATT | 100A Generator |
| BATT | 50A Generator |
| COND | 30A Condenser fan |
| RAD | 30A radiator fan |
| ECU | 30A Engine management, ECM |
| IGN | 30A Ignition, start relay |
| ABS 1 | 30A ABS |
| ABS 2 | 30A ABS |
| BLOWER | 30A Fan |
| INJ | 15A Injector |
| SNSR | 10A Oxygen sensor, ECM |
| DRL | 15A DHO |
| F / FOG | 15A Front fog lamp |
| ECU | 10А TCM, ECM |
| HORN, A/CON | 15A Signal, Air Conditioning |
| H/LP (H1) | 15A Head light (high) |
| H/LP (LO) | 10A head light (low) |