BMW X1 – compact crossover in the back of e84 went on sale in 2009. This generation was produced in 2010, 2011, 2012, 2013, 2014 and 2015. We will consider all relays and fuses Bmw X1 e84 with box diagrams of their location and their purpose. Highlight the cigarette lighter fuse.
Passenger compartment fuse box
It is located in the glove compartment (glove box).
To access, release the damper (holder) from the lower mount in the direction of arrow 1 by pushing forward. Next, you need to unlock the box itself in the direction of arrow 2 and lower it down. You should see something like this: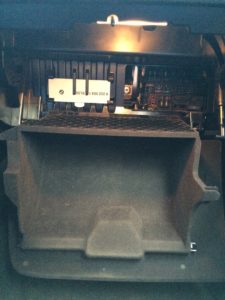 On the left, there should be an up-to-date manual for your model on the location of the fuses. If you have not found it, we have presented one of the possible versions.
Diagram
The following relays are located here:
Terminal 30G relay;

Rear wiper relay dripped;

Front wiper relay.
Fuse designation table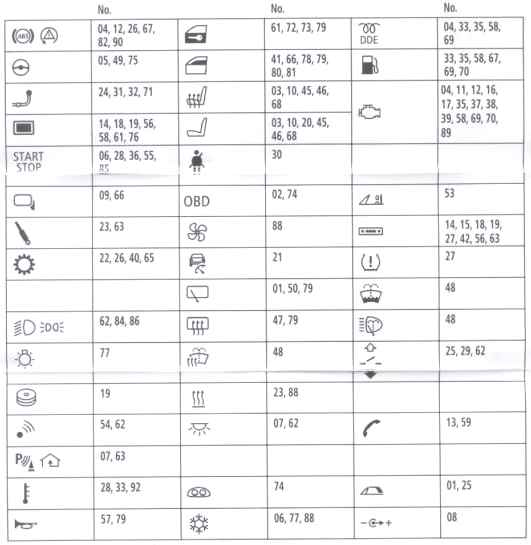 It's not difficult to figure it out. for example, fuses number 57, 79 are responsible for the signal. For the telephone 13 and 59, for powering the trailer device 24, 31, 32, 71. Heated seats 3, 10, 45, 46, 68, for the steering wheel and its adjustment 5, 49, 75.
Separately, we highlight the cigarette lighter fuse: its number is 08. In the first photo (go up a little, it is circled and marked with an arrow)
Battery fuse box
It is located in the trunk, on the battery cover.
The diagram is shown under the number 3.
Engine compartment fuse box
Located in the engine compartment. Protected by a plastic cover.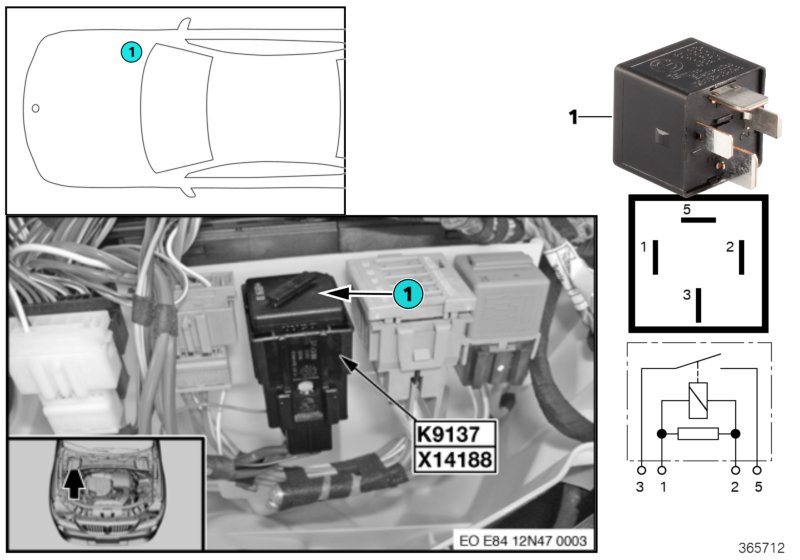 Here are:
CD changer relay;

Blower relay add.

air;

Valve drive relay with rev.

progress:

other relays depending on the equipment and the year of manufacture of the vehicle.
Additional Information
If you have any difficulties with access to the main fuse box, watch this video (for example, BMW x1 118i).