The BMW F20 is the second generation of the BMW 1 Series five-door compact hatchback, and the BMW F21 presents its three-door version. Both of these models were produced in 2011, 2012, 2013, 2014, 2015, 2016, 2017, 2018, 2019, 2020 and to the present with 2 small restyles. In our material, we will show a designation of the fuse boxes and relays bmw f20 (f21), with box diagrams and their photographs. Note the fuse responsible for the cigarette lighter.
Check the current purpose of fuses and relays with your brochure, which should be in the luggage compartment or other technical documentation. In case of difficulty, contact your dealer.
Engine compartment
Main fuse box
It is located on the right side under the protective cover.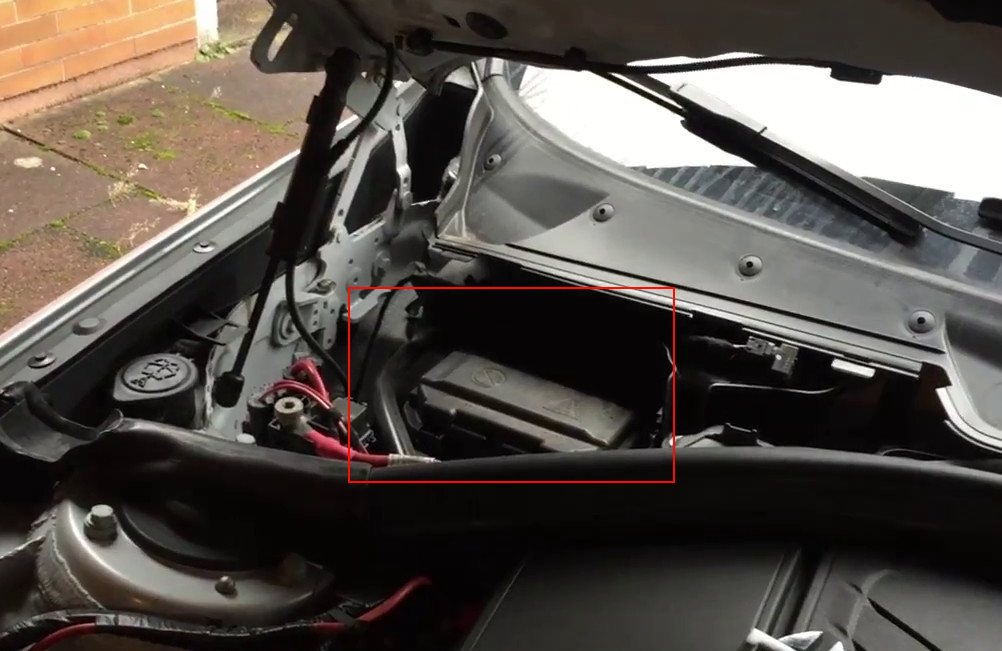 Photo for example
Diagram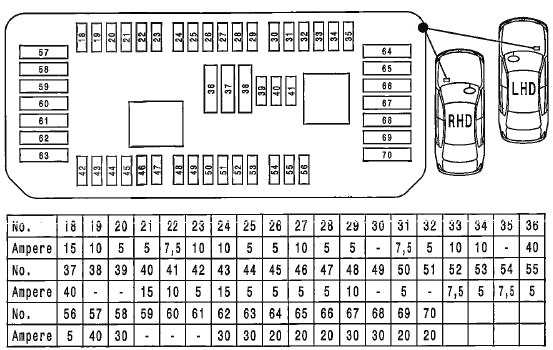 Table with designation
The fuses numbered 66, 69 and 162 are responsible for the cigarette lighter. One of them is located in the block in the luggage compartment.
Additional elements
Next to this unit can be placed: the relay of the electric fan of the K5 engine, the coolant pump fuse and other engine control modules.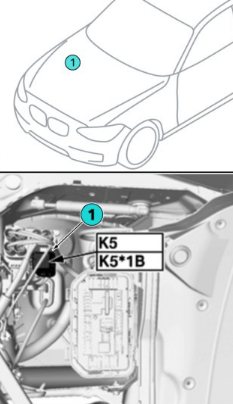 Additional box
It is located on the left side of the undercap space.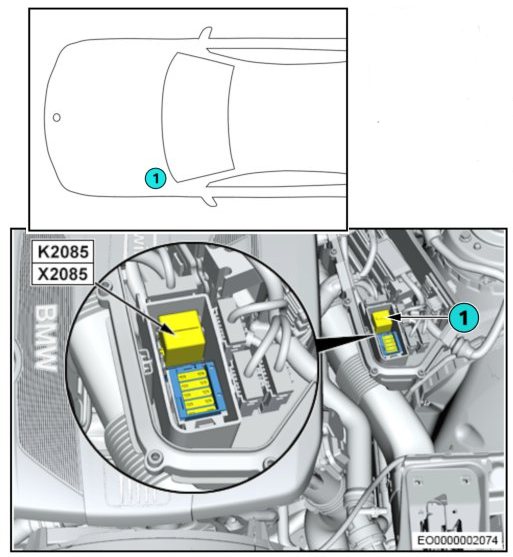 Here you can find: the main engine relay DDE K2085 and engine control fuses (Rail pressure control valve, Fuel volume regulator, Camshaft position sensor, Boost pressure regulator solenoid, Oxygen sensor, Mass flow meter, Oil level sensor, EGR cooler changeover valve)
Luggage compartment
The unit is located under the protective carpet on the right side.
Diagram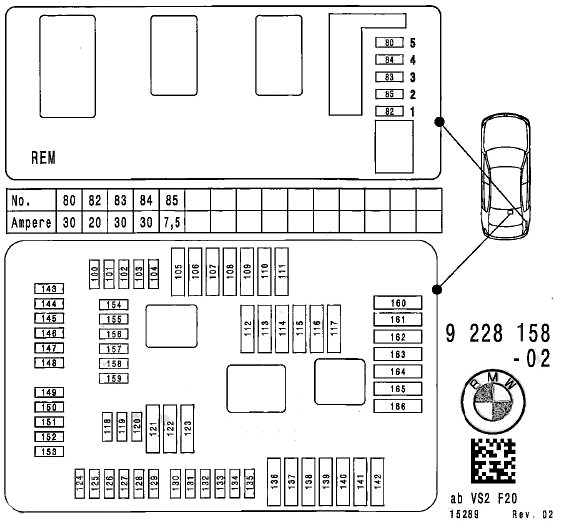 The table with the purpose is presented above.
The individual elements are located behind the side trim on the right.
Passenger compartment
It is mounted on the right pillar, under the passenger side trim.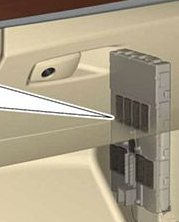 Diagram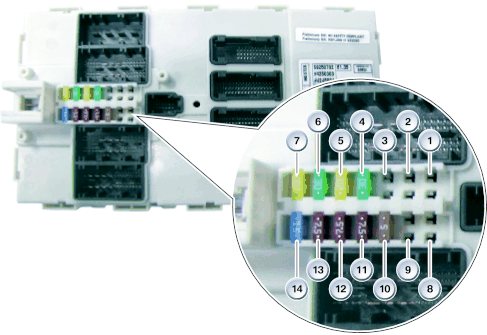 Assignment
Reserve (not occupied)

Reserve (not occupied)

Reserve (not occupied)

Power window, front passenger door

central locking

Window regulator, driver's door

central locking

Reserve (not occupied)

Reserve (not occupied)

Light control panel, driver assistance control unit and steering column switch cluster

Rear Electronic Module (REM) and Headlight Driver Module

Integrated heating and air conditioning control, dynamic stability control and on-board diagnostics

Outside door handle electronics, contactless tailgate opening, Combox communication station and analysis

Signal
That's all. We have tried to describe in as much detail as possible all fuses and relays located in the BMW F20 / 21. And if you want to add something, write in the comments to the publication.