Faw Vita B5 with sedan and hatchback bodies was produced in 2006, 2007, 2008, 2009, 2010, 2011, 2012, 2013, 2014, 2015, 2016. During this time, the model has undergone a facelift. In some countries it is also known under the name FAW Weizhi. In this material you can find a description of fuses and relays FAW Vita Weizhi V5 with fuse box diagrams, their locations and photo examples of execution. Select the fuse responsible for the cigarette lighter.
The purpose of the fuses and relays may differ from the one shown and depends on the year of manufacture, the level of equipment and the region of delivery of your car. Check the information with your diagrams on the box cover.
Passenger compartment
In the cabin, the main fuse box is located under the instrument panel, on the driver's side.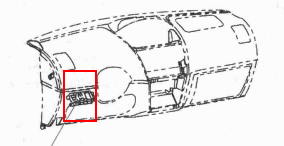 Photo example
Diagram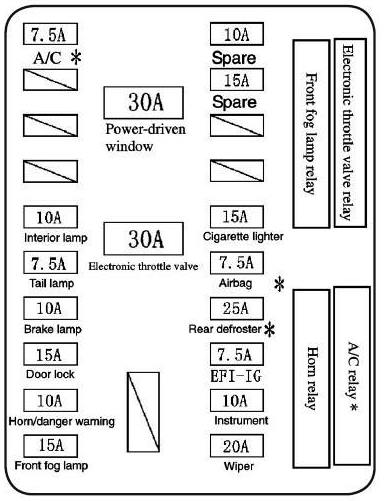 Engine compartment
Under the hood, the main fuse and relay box is installed next to the battery.
It will look something like this.
Diagram
Have something to add? Write in the comments.